how we can help you with super visa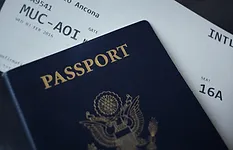 Super-Visa-Insurance Canada Immigration and Citizenship introduced a new Visa for Family Reunification on December 1st 2011, which is called "SUPER VISA" under which primary requirement is to buy a medical insurance from Canadian Insurance Company for an applicant and send it along with an application. It comes as a golden opportunity for Family Reunion for the immigrants and the Canadian Citizens. Super Visa is a multi entry Visa with a validity of 10 years. This insurance plan helps parents and grandparents of Canadian citizens and permanent residents to visit their family's residing in Canada for a period of 24 months without needing to renew their status.
Studies reveal that most of the parents want to visit their loves ones on regular intervals. Super Visa has helped them by giving an alternative to reunite. Parents or grandparents who had been waiting for their prolonged immigration process are relieved with this super visa opportunity. Who Needs Canada Super Visa Insurance?
If you are applying for Canadian Super Visa it is must to submit the proof of purchase of a private medical insurance form a Canadian insurance company which is valid for at least 365 days and offers a minimum of $100,000 in coverage for health care, hospitalization and repatriation.
what are the eligibity criteria for the super visa
You need to be the parent or grandparent of a Canadian citizen or a permanent resident of Canada;

You are allowed to enter Canada

You must be a real visitor to Canada who will leave by choice at the end of your visit

You must prove that your child or grandchild in Canada meets a minimum income threshold

You are required to submit written statement from that child or grandchild that he or she will give you financial support

You need to undergo immigration medical examination

Purchase private medical insurance for one year from a Canadian company for at least $100,000 coverage.
                                   Fill the quote form for details. and get the Best Deal we have.
Learn how we can help you achieve your financial goals