how can we help you with your LIVING BENEFITS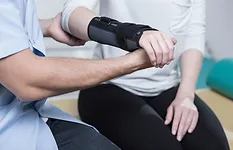 Difficult times are never an easy thing to establish control over, however, with efficient planning, these situations can be very manageable. We pride ourselves in making this process as easy as possible for you.
We have a strong network of reliable providers that take sensitive issues such as critical illness insurance, and disability insurance that provide options to you [1] when you need them the most.
Sounds a bit weird. What kind of options they are? Can it be more direct? Help with the financial need at your adversity? Help pay your medical bill? Take care of the financial aspects of things when you are in troubles?
Learn how we can help you achieve your financial goals.